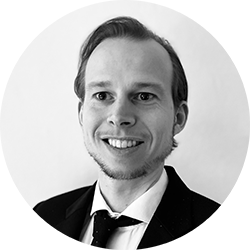 Florian Niesten
Tax Lawyer
Languages: Dutch – English
Florian loves sports. Watching a good match with tons of rivalry between worlds best athletes demonstrates the human potential to the extent. Not only watching sports but also practicing it is in Florian's character. He played field hockey at the highest level in The Netherlands and still runs ultra marathons, amongst one of them being the legendary Marathon des Sables. According to the Discovery Channel the "toughest footrace on earth".
With his enthusiasm for sports it was inevitable that Florian would also be working with athletes. After finishing his master in Tax Law at Leiden University he joined CiC Group. At CiC Group he worked with worlds best soccer players. At the same time he noticed that several athletes around him struggled with their taxes. Due to various reasons keeping up with their tax obligations showed a bridge to far. In the end, athletes are human as well.
So, unexpectedly, his passion for tax and love for sports crossed paths and DB Tax Advisory "Tax advice for athletes" was established. Kickstarting with Dutch soccer players in the Eredivisie and Premier League was just the beginning. Florian's moral code, passion, creativity and hard work are turning out to be a good basis to service athletes in one of their returning head breaking issues.