"The only thing that matters to you is that victory in your next match. That triumph you live for."
All athletes should be able to work with a team that develops their potential in the best way. Unfortunately, that's not always possible. Often due to financial limitations.
Everybody has to deal with taxes. For many people it's a clear-cut situation. Unfortunately, not for athletes. For athletes it's often a complex process and, even more, something you don't want to have on your mind.
The impact of tax on an athletes budget is underestimated. Many athletes could widen their financial possibilities if they improved their tax position. A few examples of budget losses: double taxation, not applying for tax deductions and not administering all costs. In short, a non-optimal tax position limits possibilities to build on your career and reach your full potential.
DB Tax Advisory is specialized in the numbers off court. We cut down taxes as much as possible, so what you have worked so hard for can be invested back into you. We walk on the edge, but play fair. Just like you. We work with facts. So, advice and numbers are substantiated, verified and complete.
It's always possible to meet for an introduction without any obligations. In our office or on your court.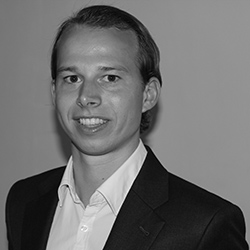 – Our moral compass –
We are honest and fair. We are reliable, do what we say and what you see is what you get.
– Two way street –
If we work with you, we believe in you and your career. We expect the same in return from our clients.
– Keep pushing –
Great is good but there is always room for improvement. In sport as well in the world of tax.
– Common ground –
The needs of our clients are key. We value them. This is reflected in: sincere interest, professional communication, tailor made advice and a helpful approach.
– One of a kind –
Every athlete has an unique tax position. We provide the most suitable advice. We are proactive, thinking outside the box when necessary and keep an eye on possible future developments.
– Reflection of life –
Our thinking is based on theory but our advice is realistic and feasible in practice. We believe an athletes tax position must reflect their life and not the other way around.
We handle your income tax (related) matters whether you are an employee, self employed or shareholder of your private company. Former athlete? We are happy to service you as well because there is no such thing as an 'former' athlete. New tax matters always come up.
Hardly noticed, but one of the most unknown tax losses for people holding shares in Dutch and foreign companies is dividend tax. This withholding tax is covered in a jungle of rules and operational processes. We reclaim your withheld dividend tax in various countries.
Acquired wealth over the years and you don't want to spend it all on taxes? We think along with you to determine the best way to manage your wealth and make optimal use of the tax regulations.
Need to file an income tax return in the US? Withholding income tax on your prize money? We help you to meet your tax obligations and reclaim unnecessary paid tax when possible.
In the US most states have income tax legislation as well. As the federal income procedure is hard to grasp, state taxes entail a whole new set of regulations which is even harder to understand. Luckily we understand it.
Need to file an income tax return in the UK? Withholding income tax on your prize money? We help you fulfill your tax obligations and reclaim unnecessary paid tax when possible.
Contact
"We are interested in your career. Are you interested in your tax position?
Let's Go!"
DB Tax Advisory